The Phoenix Settlement comprised of 100 acres of land and was purchased by Gandhiji in 1904. It was on this Settlement that Gandhiji started his journey of transforming from a successful lawyer to a simple peasant with a passion for liberation, nonviolence and spirituality. Here on this land Gandhiji began his experiments with communal living, nonpossession, interfaith harmony, simplicity, environmental protection, conservation, manual labour, social and economic justice, nonviolent action, principles of education and truth.
Gandhiji started his first newspaper in Durban South Africa in 1903 and in 1904 he moved the entire press to Phoenix Settlement. The early history of Phoenix Settlement records three important functions:
Communal living and self sufficiency based on food gardens

Working in the press to publish the newspaper-Indian Opinion

Offering accommodation, meals and education to the families of those who were participating in the Satyagraha campaigns.
Gandhiji and his family left South Africa in 1914. However in 1918 Gandhiji's two sons Manilal and Ramdas Gandhi returned to South Africa with the intention of continuing with the publication of the Indian Opinion, engaging in political activity and continuing to maintain the Phoenix Settlement.
Ramdas Gandhi returned to India after a short period while Manilal Gandhi remained and continued to work in South Africa with the assistance of the Phoenix Settlement Trust until he passed away in April 1956. Thereafter Mrs Sushila Gandhi took responsibility for the work and continued to serve the Settlement until she passed on in November 1988.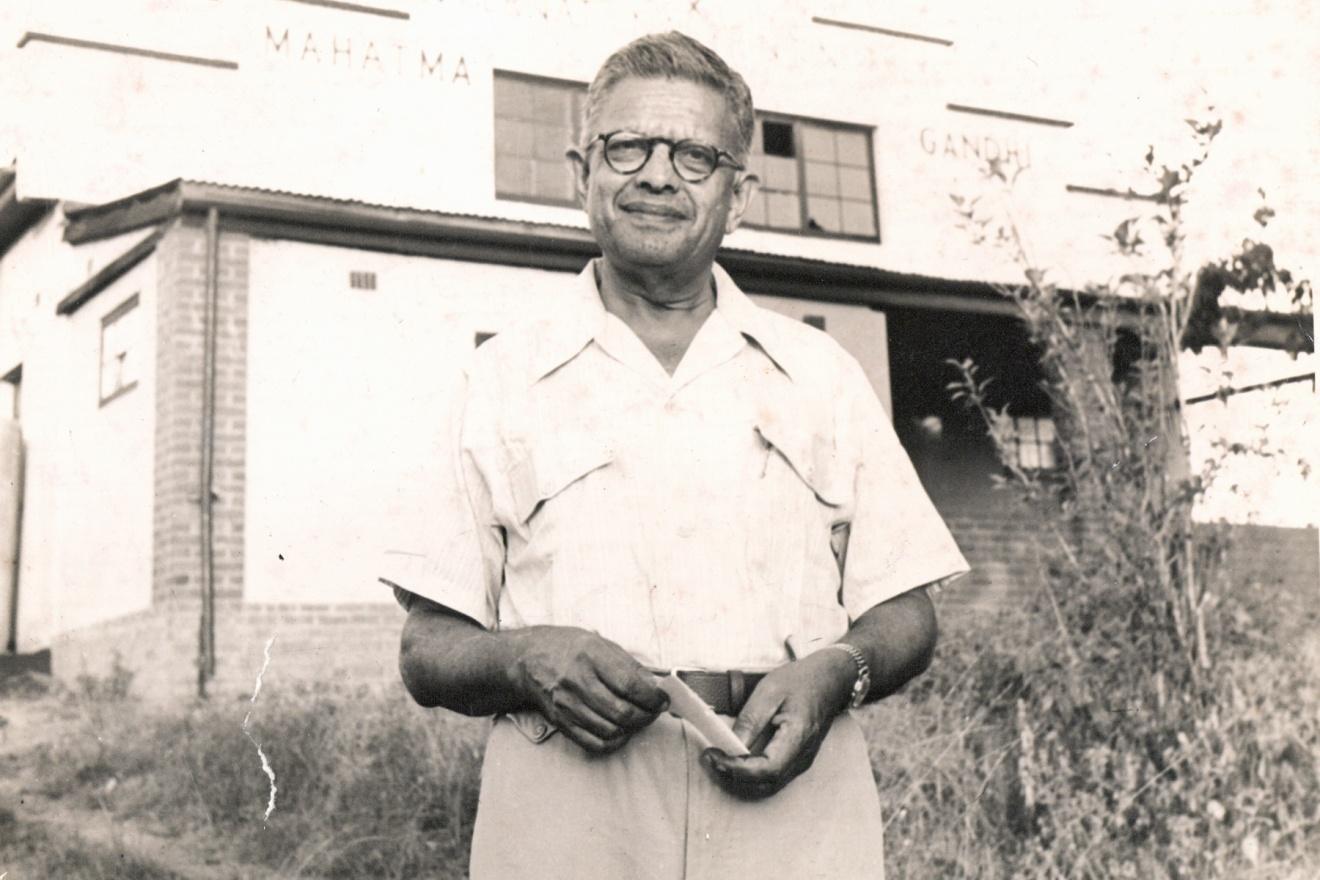 Manilal Gandhi in front of the Printing Press